International Export of Electrical Supplies
For our export services, Magelec draws upon a network of reliable and responsive service providers.
In 2016, exports made up more than 20% of Magelec's annual sales.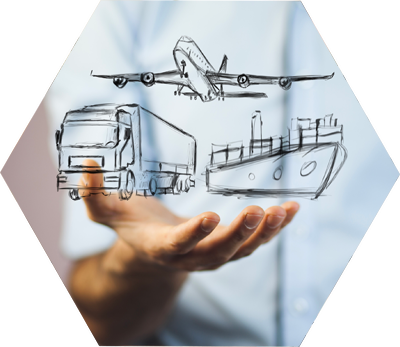 International Orders
To place an order for international delivery, please contact us with a detailed description of the products you are interested in ordering, including brands and quantities.
We will process your request promptly, and prepare a pro-forma invoice (or a quote) :
Excluding tax – for orders that will be shipped through a freight forwarder (of your choice, or suggested by us) who will either pick up your order (EXW) or receive its delivery (CPT). Small orders can also be delivered through your DHL, UPS or TNT account.
Tax Included – if you will pick up the merchandise and complete customs procedures yourself. In this case, we will provide a tax refund slip along with your invoice, to be stamped by customs when your merchandise is cleared and then sent back to us. Once we have received this document, completed correctly, we will reimburse the VAT.
Our export services
Issuing proforma invoices

Payments accepted by letter of credit, bank transfer, and Western Union (for urgent orders). Payment by bank card is not accepted for orders paid for through distance selling. However, payment by Visa or MasterCard is accepted for orders that are paid for on-site.

Possibility of opening a credit account (application is subject to approval by our credit insurer, Euler Hermes.)

Delivery to your freight forwarder in Metropolitan France (CPT) or pick-up at our warehouse (EXW).

Assistance with customs formalities, such as EUR.1 certificates, certificates of origin, and other documentation, in conjunction with the freight forwarder.

Product-specific packaging

On-site inspection services during the packaging / freight forwarding process

Possibility of inspection services by SGS/ Veritas directly at our warehouse