About SOCODA Group
SOCODA Group was created 70 years ago. In the midst of the challenging rebuilding period in France after the 2nd World War, a group of dedicated hardware and building materials sellers joined together to form an independent network.
SOCODA is now made up of a diverse group of companies, whose participation has strengthened the group throughout their long history. These companies identify with the group's philosophy and values, and share similar capital structures : usually family capital, held by the founders or their heirs.
SOCODA encourages the growth of its member companies through responsible purchasing, selling and management of these family owned and operated sales outlets.
SOCODA : A Network of Independent Distributors
On September 24, 1996, Magelec joined SOCODA, a network of multi-sector independent distributors.
SOCODA, the leader in independent wholesale distribution in France, is made up of companies who apply their skills and knowledge of the industrial and building sectors, as well as 7 different trades, to provide exceptional service to their clients.
SOCODA's seven branches are organized into two departments : Industrial (steel, professional tools, technical trade) and Building (sanitation, heating, plumbing, electricity, decor, and materials). Each branch plays an important role in this innovative and mutually beneficial network.
Environmental Responsibility
SOCODA members have agreed to an environmental responsibility charter, which outlines the network's commitments to sustainable development. In April 2014, SOCODA also launched a charter with its distributors, detailing their Social and Environmental Responsibility commitments.
Our Commitment : Environment + Economy + Innovation = Sustainable Business
This simple equation outlines our commitment to sustainable business practices, which is at the heart of our work, as well as sincerely inviting our entire industry to join us in making these positive changes.
Key Figures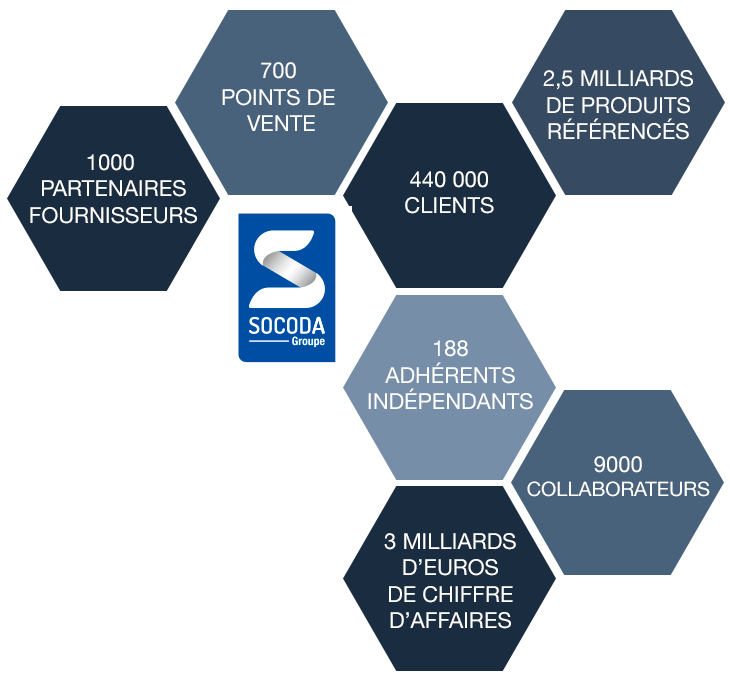 SOCODA Network's Electrical Department
Every day, members of SOCODA's electrical department demonstrate their dedication to efficient and high-quality customer service at sales outlets throughout the country. Each of these members are committed providing first-rate service to electricians through their understanding of each client's needs and goals and their attentiveness to customer requests.
This has allowed SOCODA Electricity to develop a strong operational marketing strategy, to remain competitive in its industries and to solidify its relationships with customers and suppliers.
Les électriciens rencontrent chez tous les adhérents le meilleur niveau de services. Ils font preuve d'une grande réactivité et une forte implication de chaque collaborateur. Ainsi SOCODA Electricité développe un marketing opérationnel très actif. SOCODA se distingue sur ses marchés en renforçant son partenariat avec ses fournisseurs et sa proximité avec ses clients.
SOCODA's 70th Anniversary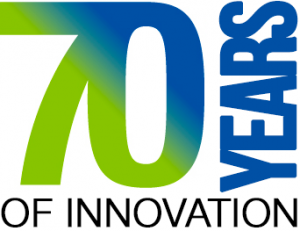 SOCODA celebrated its 70th anniversary in 2016. Founded in the difficult years just after the 2nd World War, the creation of a group of building materials wholesalers contributed significantly to the restoration and rebuilding of France's infrastructure.
This strength through co-operation is a key element of SOCODA's success, allowing them to create a legacy that continues to this day, thanks to the dedication and commitment of its independent members